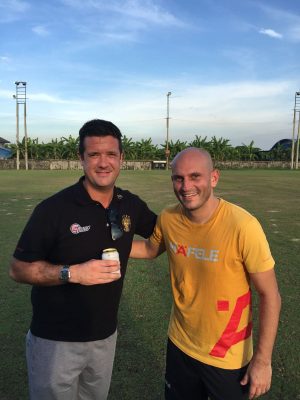 GAS came into this game on a 3 match winning streak having scored 14 goals in the last 3 games. Confidence was high and you could see that in the players' mannerisms.
It soon became evident that something was wrong though. Les Gaulois were nowhere to be seen. Not even one player had turned up so contact with the Les Gaulois coach revealed the opposition thought kickoff time was 4pm, not 2:30pm as scheduled.
To cut a long story short, the game started more than 1 hour late with each half being reduced to 35 minutes and Les Gaulois only having 9 men for the first 10 minutes.
GAS reverted to a 4-4-2 system and as expected in these sort of games where there is a numerical advantage, started sloppy but the heat was soon turned up when Fede scored 2 goals in quick succession.
Les Gaulois managed to pull one back and could have scored an equaliser but it wasn't to be. That was the last chance they had and that's when the flood gates opened.
Julian scored the third, Dominik scored the fourth and then it relatively plain sailing for GAS.
To their credit, Les Gaulois played the game in good spirit and never gave up.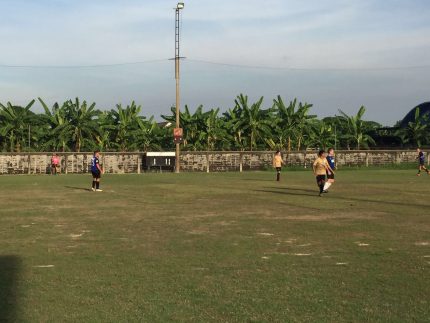 Final score was 11-1 with goalscorers as follows: –
Fede 3
Dominik 2
Julian 2
Philip 2
Antton 1
Yan 1
Man of the match was given to Dominik for his creativity and desire to 'drive forward' at any given opportunity.
This week GAS take on Red Star at Greenfield. Kickoff is 1pm.