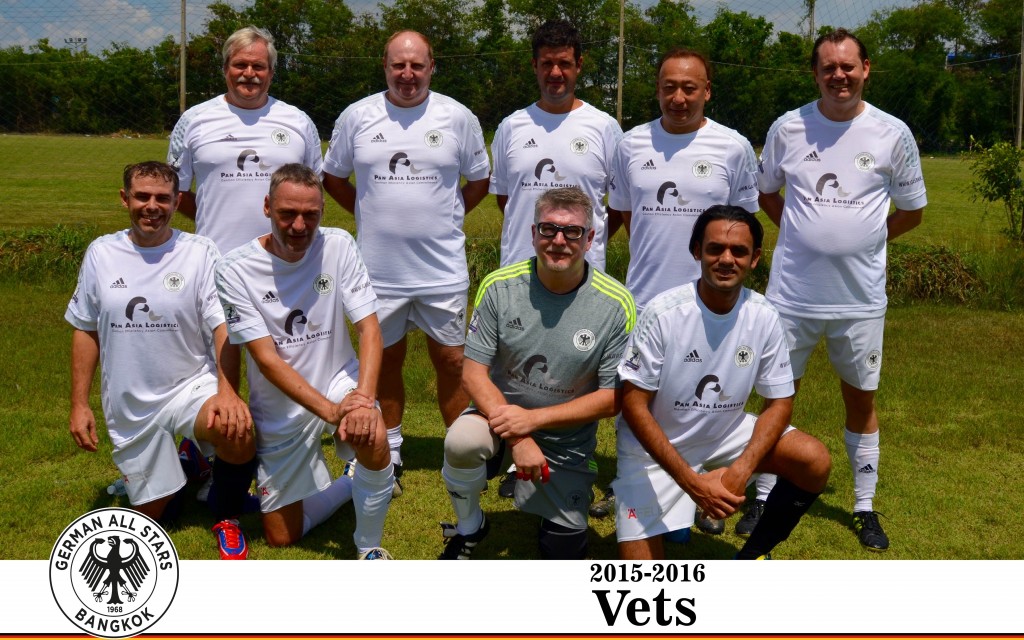 The German All Stars veteran section is an active member of the Bangkok Veterans League and hosts an annual Easter Tournament which draws teams from around the region to come together for a weekend of fun packed football (and a few social activities!).
The first sunday of every month the vets team play the Bangkok veterans league tournament at Harrow's International School in Don Muang or at the City Ground near Rama 2. There are other tournaments (like the Manila Masters in February) and friendly games during the year.
Training is on Thursday night from 8pm to 10pm at the Arsenal Soccer School, Phra Khanong (Sukhumvit 71) Soi 21 (see map).