If you would like to sponsor GAS or advertise on the GAS website we would be delighted to hear from you. Please either mail or call one of the friendly individuals listed below. They will be happy to offer information about available packages and prices.
Hartwig Schüler (President) – 081 813 50 01
Jens Dallmann  – 0890053450
We would like to take this opportunity to thank our main sponsors:  Häfele (Thailand), Steinert and Bangkok Hospital Medical Center.
---

Häfele (Thailand) Co. Ltd. is one of the subsidiaries of the Häfele Holding GmbH, which was established in 1994 to support the market growth of furniture fittings and architectural hardware along with top class alliances in the business field of construction, furniture and property trading as well with trading partners and dealers in Thailand. Häfele is providing hardware, furniture fittings, home appliances, kitchen and sanitary fittings and electronic locking systems with German standard for the variety requirements of all customers.
Presently the head office – including a huge Design Studio – is located in Bangkok's Sukhumvit Soi 64. Further Häfele Design Studios you will find in Bangkok (MegaBangna, Ratchapruek), Pattaya, Phuket, Hua Hin and till end of this year in Chiang Mai. The spacious warehouse, with about 32 Rai, you will find at Bangna Trad Road KM 22, further Logistic Centres located in Chiang Mai, Surat Thani and Khon Kaen.
Häfele's focus is in all aspects of innovation and development, in order to fulfil all customer needs, convenient and comprehensive as possible and with high quality standards under the concept of "Complete Building Solutions". That means, to offer the most convenient processes and the top business quality to their customers, by giving them beside the product range, also suggestions, advices, services, product innovations, product engineering and a continuous update of new production technologies.
---
With several decades of experience application and distribution of technical industrial consumables, equipment's and machines, paired with more than 15 years local market experience the Steinert Technology Group established a strong technical sales, service and distribution network in South-East-Asia.
Today, more than 1,000 buying customers in the Furniture, woodworking, Food & Beverage, Construction, Glass Processing as well as Textile & Automotive industry, are proof that Steinert Technology is committed to provide regional availability of German-made high quality products with very well experienced local available technical service.
Our multinational sales organisations in Thailand, Indonesia, Vietnam and Philippines are supported from local retailers and distributors all over the SEA region.
---

Bangkok Hospital was established in 1972 as one of the first private hospitals in Thailand. Over the past 40 years we have expanded our operations to become a tertiary care facility with dedicated hospitals for cancer and cardiology. At Bangkok Hospital, we offer the full complement of diagnosis, treatment, and rehabilitation services, with specialists in all major fields of healthcare, but what sets us apart from other hospitals is our dedication to specialized tertiary care. Services and treatment processes are internationally certified by the Joint Commission International, one of the largest and most respected accreditation agencies for healthcare.
A testament to our commitment to quality service for international patients, the hospital provides a team of knowledgeable translators able to communicate effectively in over 26 languages to ensure that there are no issues with regards to communication when it comes to healthcare. Bangkok Hospital aims to provide medical services in a welcoming and convenient environment, complete with top-notch accommodation and amenities to meet the needs of patients and relatives. Furthermore, comprehensive visa services, as well as limousine and shuttle bus services are available to facilitate transportation to and from the hospital.Dedicated to excellence in healthcare and continuous improvement through advanced technology and compassionate care, visitors can expect to experience world-class service and specialized tertiary care at Bangkok Hospital.
---

You have probably seen our logo before. After all, our hand dryers and water heaters can be found all around the world. Our customers know that the Stiebel Eltron name represents superbly engineered products manufactured to exacting standards of quality. Stiebel Eltron Asia is our Asian representative office and these pages are here to inform you about our products, provide you with contact information for our various dealers throughout Asia and allow you the opportunity to provide us with feedback about our products and service. Stiebel Eltron dealers in the Asian Pacific region distribute: electric water heaters, water filters, heat pumps and electric hand driers.
---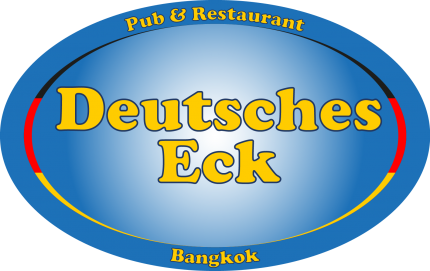 "Deutsches Eck Bangkok" is the address for German hospitality in Thailand. It is centrally located on the ground floor of the Rembrandt Tower Serviced Apartments, Sukhumvit Soi 20, and is well within walking distance of the BTS Asoke station. For those with cars, parking is available at the house. In addition to the spacious air-conditioned restaurant with a bar, we also offer a shady and cozy garden terrace surrounded by greenery. Our dishes range from traditional German cuisine to Thai specialties to international favorites. Daily changing menus offer a varied selection of dishes. In addition, our German chef recommends his specialties fresh from the grill, such as trotters or chicken.
With us you get freshly tapped German beers such as Erdinger, Bitburger Pilsner or lager beer Köstritzer. All our beers are stored in our own cold store, best quality German standard is thus guaranteed. Our extensive selection of alcoholic and non-alcoholic beverages will be complemented by always freshly prepared cocktails. Host Frank is already more than 25 years an integral part of the cuisine in Thailand and will resist his guests in the Deutsches Eck with words and deeds. The many regular customers who know Frank already know that everything will turn to satisfaction and well-being of the guests at the Deutsches Eck.
---

Beer Company Limited, the Beverages Importer from Germany and Distributor in Thailand, was founded in 1998. At present the company provides more choices for customers as we are selling Erdinger, Warsteiner, Bitburger, König, Köstritzer, Nordbrand Nordhausen, Possmann, Bauernkirsch and Schwarze & Schlichte.  The customer can easily buy our products at supermarket – Foodland, Villa Market, MaxValu, Isetan, Big C and Tops. You can enjoy drinking our beer at the restaurant as well as hotel in Bangkok, and we also have the distributors in upcountry. Furthermore, we provide draft beer for party services in Bangkok Metropolitan Region